The Week Ahead 20 December 2021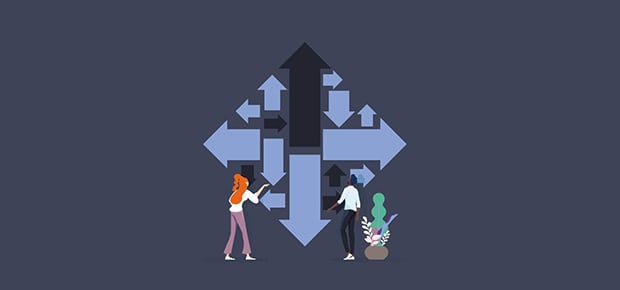 December 20, 2021
The theories behind the surprise interest rate hike from the Bank of England are now circulating. One option is regret – Threadneedle Street wished they had done it in November. Another is catch-up – the Bank's forecasts were proved to be behind the curve by the latest inflation figures, which reached 5.1% in November. The Financial Times reported concern at the Bank over a recent survey indicating many firms are planning to raise prices in 2022. One more thought: the US Fed last week accelerated its plans to tighten policy. Had the Bank of England not followed suit in some form, the pound might have fallen, and as a result we would have imported inflation.
What are the implications? According to UK Finance, nearly three quarters of mortgages are fixed, so will not see any immediate increase in repayments. Perhaps more of a concern is that Threadneedle Street is now taking steps to slow the economy, just as Downing Street are moving to slow Omicron and as a consequence will subdue growth. To muddy the waters further, Omicron will worsen many of the distortions that are stoking inflation, like staff shortages. Recently, the US Treasury Secretary, Janet Yellen, said that the prerequisite to bringing down inflation was getting Covid under control. We agree.
With rates rising, in the property world investors will be seeking higher yields. Normally, this involves assuming more risk, but that is going to be a brave move until we know more about Omicron. That brings us back to rental growth as the way to increase the yield in a good way, and the best place to achieve that at the moment is in the industrial market. For leisure, the outlook is clouding again. Hospitality firms are still (for now) able to trade, but this is the worst time of the year for the government to be scaring away customers from restaurants and bars. In retail, some nervous shoppers may prefer to shop online, moving yet more sales towards retailers with a strong internet presence at the expense of others. This will also worsen the supply crunch for logistics space.
Things to watch for this week
Wednesday 22nd December
US Corporate Profits, Q3
Previous: 10.5%
Forecast: 4.2%
US businesses have achieved a strong rebound in their profits during 2021, demonstrating that the recession of 2020 was an 'emergency stop' for the economy, and not the result of underlying weaknesses.
Thursday 23rd December
GfK UK Consumer Confidence, December
Previous: -14
Forecast: -17
While consumer confidence did see an improvement in November, the arrival of the Omicron variant is bound to have dampened sentiment. It is worth noting though that the index read at -26 in December 2021, a reminder that we have seen far darker days.
German Import Prices, November
Previous: 3.8% m-on-m
Forecast: 1.7%
Another increase for import prices is certain to be reported for November, driven largely by energy and commodity prices.
Saturday 25th December
Previous: Turkey
Forecast: Turkey
Best wishes for the festive season, and a happy New Year.