The Week Ahead 13 June 2022 - UK wages growth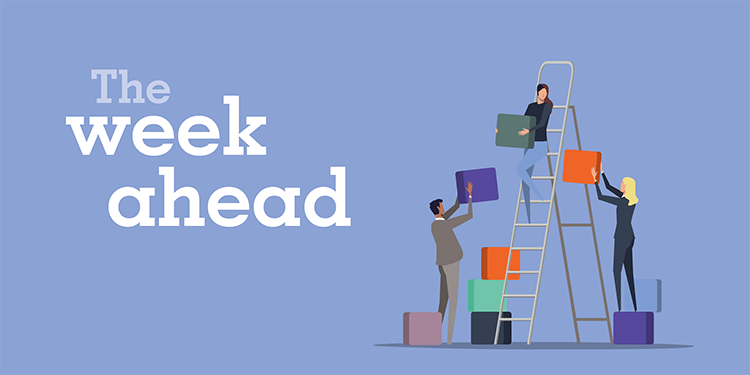 June 13, 2022
The ECB surprised markets last week by hinting that rates in the Euro Area could rise faster than expected this Summer. A 25 bps hike next month has been widely expected for some time, but they are now hinting that a 50 bps increase may follow in September. Presently, we now have the four largest western central banks all briefing markets to be prepared for hawkish policy going forward, calling an end to the era of cheap money. Also, the Reserve Bank of Australia raised its base rate 50 bps. There is now a lot of talk about the 'neutral rate' – the interest rate that lowers inflation without tipping the economy into recession. This shows the ECB and other central banks are aware that they are embarking on a tightrope walk, with the risks finely balanced.
Closer to home, the chief executive of NatWest Bank told a conference that demand for UK mortgages had held up well through rising interest rates. The bank reports more borrowers leaning towards five-year fixed rate deals, suggesting the housing market is successfully evolving to a higher interest rate landscape. News that the Halifax House Price index grew by an impressive 10.5% in May, only slightly down on April's figure of 10.8% and better than the consensus forecast of 10.0%, further demonstrates continued strength in the market. While we do expect the rate of price growth to moderate further this year, the residential market is showing resilience. This supports the decision of those who are entering the market, like John Lewis which plans to build homes above some stores and repurpose a former distribution centre.
This week the Bank of England's Monetary Policy Committee (MPC) faces a difficult decision. Data points to the economy simultaneously stalling while inflation tracks higher. We believe the MPC is taking the view that inflation is now a higher priority than growth, and therefore will stick to their plan and hike rates. Labour market figures are also out this week, and are expected to show pay rises are well below inflation, which is unwelcome news now the cost of filling the average petrol tank has reached £100.
What to watch out for this week
Tuesday 14th June
UK wages growth ex bonus, April
Previous: 4.2% y-on-y
Forecast: 4.1%
Under normal circumstances, nominal pay growth of 4.1% would be good news. However, with inflation now at 9.0%, wages are set to shrink further in real terms and add to the household income crisis.
Thursday 16th June
Bank of England Rate Decision, June
Previous: 1.00%
Forecast: 1.25%
We believe the MPC will remain focussed on fighting inflation and continue to raise interest rates at this week's meeting, probably by 25 bps.