News Item - Brighton
Avison Young appoints Jon Gibson to lead Global ESG strategy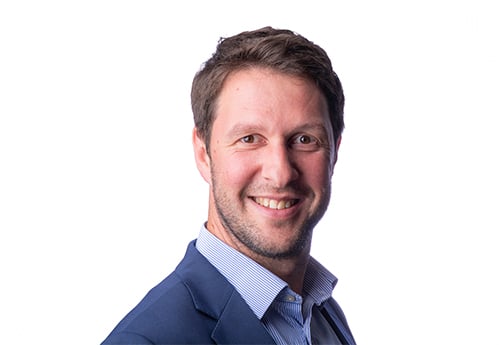 July 28, 2021
London and Toronto – Avison Young today announced that Jon Gibson has been named Global Director, Environmental, Social and Governance (ESG). Jon has been with the firm since 2015, most recently as head of U.K. Sustainability. He will now lead the firm's global ESG strategy and program, developing and supporting the ESG framework and team, including sustainability leads in the U.K. and North America.
"We knew we needed to centralise our efforts and create a new role that could work seamlessly across functions and geographies to deliver clear results for our clients and for AY as a firm. Jon was a natural choice because of his passion and demonstrated success in this space," said Martin Dockrill, Principal and Global Chief Operating Officer. "Jon has led the UK's Sustainability Practice for five years, helping our clients achieve their goals and future-proof their businesses around climate action, health and wellbeing and sustainability," he added.
This move builds on the company's recent strengthening of programs, commitments and actions around climate change and sustainability, including aligning its strategy to the United Nations Sustainable Development Goals (SDGs), signing on to the World Green Building Council's (WorldGBC) Net Zero Carbon Buildings Commitment in the UK, and supporting other global sustainability frameworks and initiatives regionally, e.g. joining Race to Zero, detailed in the firm's recently released 2020 ESG and Wellness Report.
Uniting our efforts globally is critical as ESG and wellness have become increasingly fundamental to how the firm advises clients and delivers on its own purpose to create real economic, social and environmental value, powered by people.
Commenting on his appointment, Jon said, "Environmental impact and sustainability practices are top-of-mind for owners, occupiers and employees. We are grounded in our belief of the positive impact real estate can make in people's lives and I am proud of how we work on behalf of our clients to improve the sustainability and resilience of businesses, economies and communities. I am thrilled for this next chapter at AY and look forward to building a dedicated global team."
Jon will begin transitioning his U.K. duties in August. Among his top priorities are setting measurable data-driven goals, aligning metrics to global frameworks, identifying innovative projects and partnerships, and designing go-to-market strategies for the firm's sustainability offerings.
Avison Young creates real economic, social and environmental value as a global real estate advisor, powered by people. As a private company, our clients collaborate with an empowered partner who is invested in their success. Our integrated talent realizes the full potential of real estate by using global intelligence platforms that provide clients with insights and advantage. Together, we can create healthy, productive workplaces for employees, cities that are centers for prosperity for their citizens, and built spaces and places that create a net benefit to the economy, the environment and the community.
Avison Young is a 2021 winner of the Canada's Best Managed Companies Platinum Club designation, having retained its Best Managed designation for 10 consecutive years.
For more information:
Rebecca Kalra, National Communications Manager
Jon Gibson, Global Director, ESG