Avison Young appoints new Principal to drive U.K. and EMEA occupier and investor client engagement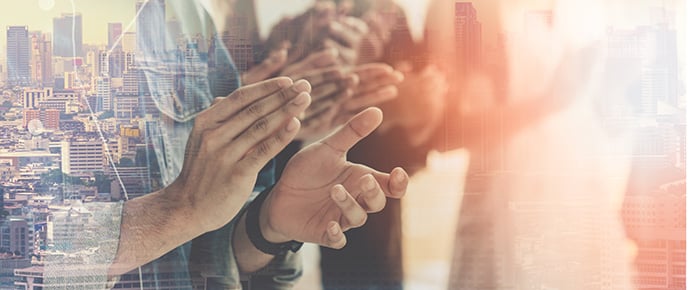 July 7, 2021
Avison Young continues to grow its international business, with the appointment of Peter Victor as Principal, Clients – UK and EMEA.
In this new role, he will focus on expanding occupier and investor client relationships across the region, building on the firm's collaborative culture and client service model.
Reporting to Jason Sibthorpe, Principal, U.K. President and Harry Klaff, Principal, President of Clients, Victor will be responsible for further enhancing service levels provided to key occupier and investor client groups operating across multiple markets. In addition, he will focus on establishing best-in-class structures to support cross-border leasing transactions for occupiers and play a key role in pursuing and retaining international occupier and investor accounts.
To further strengthen the client proposition, Victor will work in close partnership with the U.K. business development team, the global client organization, and Gayatri Kunhiraman, Director EMEA Projects and Strategic Advisory, whose long-standing experience with multinational clients will both complement and enhance the real estate services AY provides to global corporates operating in Europe, Africa and the Middle East.
Announcing the new appointment, Sibthorpe said, "Peter brings more than 25 years of experience to this role and benefits from a unique, international perspective gained from his involvement in development, leasing and investment activities across the US and EMEA. He will be a valuable addition to Avison Young and we're delighted to welcome him."
Commenting on the strengthening of the client team, Klaff said, "Peter has a terrific track record of coordinating and managing teams across multiple markets to secure and execute world class client solutions. He's had considerable experience advising some of the largest corporations in the world and he'll significantly strengthen our ability to deliver for our international clients."
Reflecting on his appointment Victor said, "This is an exciting time to be joining Avison Young with the industry and the global economy going through such accelerated change. As we emerge from the pandemic, our clients have a once-in-a-generation opportunity to transform the built environment, driven by new occupier expectations for real estate to support employee wellness and global sustainability agendas. I look forward to being a part of the Avison Young team and helping our clients seize the remarkable opportunities ahead.
A native New Yorker, Victor began his career in real estate in San Francisco with Boston Properties, the largest publicly traded developer in the United States. He then joined Cushman & Wakefield, as an Executive Director in its brokerage and advisory business before moving to London as International Partner and head of the International Desk.
In 2017, Victor joined CBRE to lead its Office Leasing service line across EMEA, helping to grow annual revenue and increase cross-border leasing with a particular emphasis on U.S. / EMEA deal flows.
Victor joins Avison Young from HBReavis, where he was part of the U.K. leadership team and Head of Leasing, with responsibility for leasing strategy and occupier-focused design for One Waterloo, one of London's largest and most exciting mixed-use development projects. He will be based in the firm's London office.