Eric Wright Acquires Medical Centres For Portfolio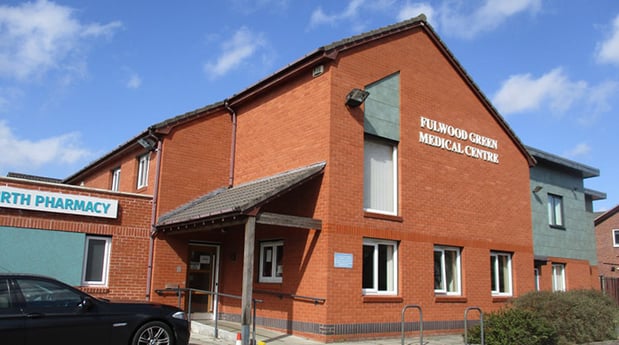 June 3, 2021
Lancashire-based property and construction company, the Eric Wright Group has acquired two medical centres to bolster its growing property investment portfolio.
The 7,500 sq ft Beech Hill Medical Practice on Gidlow Lane in Wigan was acquired on a 20 year sale and leaseback agreement. The second acquisition, also a sale and leaseback agreement over 21 years, is of the 4,500 sq ft Fulwood Green Medical Centre on Jericho Lane, Liverpool. Both medical centres are around 20 years old and each has an integrated pharmacy.
The acquisitions are a further advancement of Eric Wright Group's ambition to grow its property portfolio to £100m over the next 3 years. Speaking about the deals, Group Portfolio Manager for Eric Wright Group, Patrick Naylor, said: "These two medical centres are solid additions to our growing portfolio which is currently valued at £77m. We have invested in 42 properties across the region and our portfolio has a growing focus on the health and care sector which shows resilience and a great deal of potential for future growth. These acquisitions represent good long-term income producing investments for the Group."
Frank Convery, Principal at Avison Young, said: "We provided development consultancy advice, as well as lease and investment advice, for both GP surgery schemes.
"It's a service we provide nationally to both investors and medical practices, allowing GPs a more flexible approach to surgery ownership, assisting retirements and recruitment and releasing much needed equity. Both medical centres are regarded as strong investments as the rent is underpinned by NHS funds over a period of 20 years with an additional pharmacy rental income.
"In a period where we have changed how we work and how we shop, NHS health investments such as these are now very attractive to investors over and above traditional commercial property. We look forward to continuing to work with Eric Wright on further GP surgery schemes across the north west as it further expands its medical practice investment portfolio."
Wayne Ashton, LIFTCo Director and Head of Partnerships at Eric Wright Health and Care said: "Both Practices have been on the front line of healthcare delivery during the pandemic and despite this the teams have continued to work with us to complete these transactions. We appreciate all their hard work in keeping us safe and well.
"We are really pleased that they have chosen to work with Eric Wright and we know our charitable foundation ownership was a deciding factor for both practices. These acquisitions not only support the growth of our property portfolio but will deliver long term sustainable returns back to our Charitable Trust and enable the continued delivery of healthcare in the community."