News Item - Liverpool
Public sector and health occupiers boost office demand, while overseas buyers drive large investment transactions in second quarter results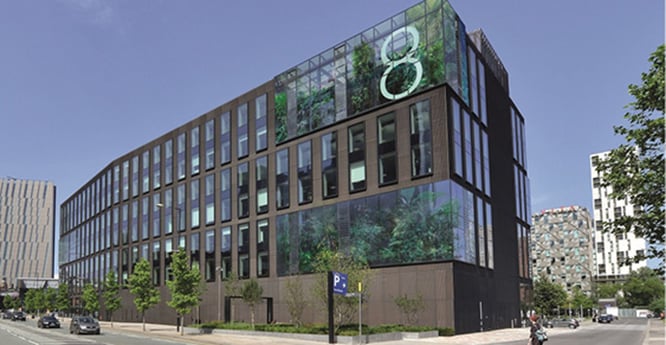 July 26, 2021
Avison Young releases analysis of regional office markets for Q2 2021.
Strategic real estate advisor Avison Young has released its latest quarterly Big Nine office market update, covering the second quarter of 2021.
Occupier activity across the Big Nine office markets amounted to 1.56 million sq ft during Q2, 26% down on the ten-year average, but in line with the post-Covid level of the last 12 months. Enquiry levels and viewing activity picked up in April and May as restrictions were lifted but slowed again in June. This corresponded with the increase in caution surrounding the Delta variant and the Government extending its guidance to work from home.
Key statistics and highlights of Q2's occupier activity:
Activity was strongest in the city centres, which accounted for the highest level since Q1 2020 and 65% of all activity at 1.02 million sq ft.
Activity in all cities was below average but both Birmingham and Edinburgh performed well compared to quarterly averages, while Leeds continued to see robust levels of activity.
There was a notable increase in take-up from health-related occupiers and flexible workspace operators. Conversely, professional and financial services, which usually contribute 35% of activity are down at 21%, as some firms delay new leases or downsize.
The regional office markets continue to benefit from the commitment of the public sector and the levelling up agenda.
The sub 5,000 sq ft market, where occupier decision making can be more agile, remains robust, with transaction numbers back to 90% of pre-Covid levels.
On the supply side, availability across the Big Nine amounts to 11.1 million sq ft and has increased steadily since its cyclical low in Q1 2020. It is expected that this upward trajectory will continue in the short term, albeit at an increasingly slower rate.
Headline rents and inducements have remained constant this year.
Charles Toogood, Principal and Managing Director, National Offices Team at Avison Young, said:
"There continues to be a divergence of views on the extent to which workers will return to the office, ranging from a complete return to office to a fully flexible working policy. What we are already seeing is that there is likely to be a split across sectors and work types around the need for employees to collaborate and come together in a shared space.
Many companies are still experiencing uncertainty over employees' frequency of occupation and occupational densities, although the expectation is that space per employee will increase as wellbeing and the need to attract talent gain higher priority."
Key statistics and highlights of Q2's investment activity:
Total investment volumes during Q2 amounted to £628 million, 8% up on the ten-year average of £584 million.
Q2 included the sale of Blythe Valley Business Park for £170 million (with the office element estimated at £130 million), one of the largest transactions of the past two years. It was bought by Singaporean investors Frasers Property Ltd.
Overseas investors and UK property companies were the most active at the larger end of the market, accounting for 59% and 32% of volumes respectively. This is the continuation of a trend over the past 12 months.
There were three deals at circa £80 million including The Headrow, Broad Gate in Leeds; 8 First Street in Manchester and New Uberior House in Edinburgh. There were two further deals over £50 million in Manchester at New Victoria and Windmill Green.
Manchester led investment volumes for the quarter, followed by Birmingham, thanks to the Blythe Valley deal. These two cities have also seen the most activity for the last 12 months.
Yields for prime stock continue to remain relatively stable across the Big Nine, at an average of 5.36%, which compares to 5.33% 12 months ago. According to the MSCI monthly index, average equivalent yields for all regional offices have softened slightly over the same time period.
Damian Lloyd, Principal, Investment at Avison Young, said:
"While the number of transactions has fallen by about a third over the past 15 months, there remains an enormous amount of active domestic and global capital waiting to be deployed in commercial real estate. However, given the uncertainty of the last year there continues to be a mismatch between vendor and buyer expectations, which means deals are taking longer to complete.
As occupiers and investors continue to favour grade A buildings, we expect the yield gap between prime and secondary property to increase, particularly as the appetite for quality buildings is being constrained by a lack of stock."
To read the full research update on Big Nine office markets (Birmingham, Bristol, Cardiff, Edinburgh, Glasgow, Leeds, Liverpool, Manchester and Newcastle), click here.