The Week Ahead 09 May 2022 - First Quarter GDP for the UK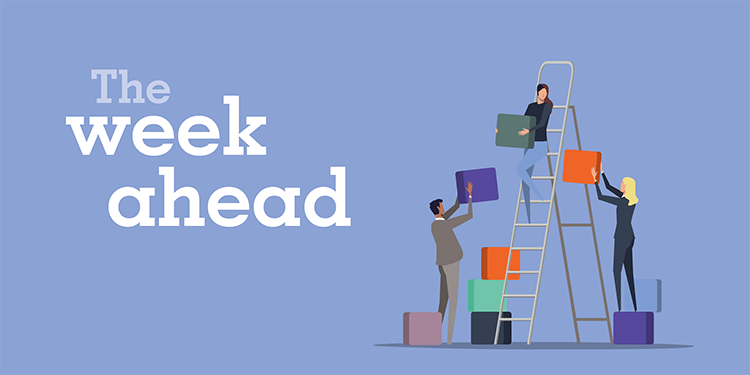 May 9, 2022
The Bank of England has made very clear its determination to bring inflation under control by hiking rates 25 bps last week, and warning more increases are coming. Three Monetary Policy Committee (MPC) members had favoured a 50 bps rise this month, mirroring the recent actions of the Fed and the Bank of Canada. This is particularly bold given the Bank of England's own forecast now is for the UK economy to slow "sharply" in the coming months, and contract in Q4 of this year. Those forecasts are based on the assumption that the base rate will peak at 2.5% in the middle of next year.
The MPC say that tackling inflation can take priority because the economy is able to withstand higher rates. The Bank believes GDP growth in Q1 was better than expected, and says its network of agents around the country (who speak regularly to local businesses) have reported "output was growing at a solid pace overall, with business services reporting strong growth". Consequently, they believe the brakes can be applied causing a brief contraction of the economy, but not a full blown recession. It sounds like barnstorming monetary policy, so fasten your seatbelt. However, Avison Young's recent Transactional Evidence conference call did paint a picture of the UK property market that was in step with the upbeat message from the Bank's network of agents.
Coming up this week we have GDP figures for the UK, which are expected to slow quarter on quarter, as the household income squeeze bites. However, the corporate sector will probably offer some counterbalance to support growth. ZEW's survey of analyst sentiment on the German economy will be published tomorrow and is likely to show commentators remain bearish on the outlook.
What to watch out for this week
Tuesday 10th May
ZEW German Economic Sentiment, May
Previous: -41.0
Forecast: -40.8
This index based on a survey of economic analysts plunged deep into negative territory with the outbreak of the war in Ukraine, and has remained downbeat since. With no resolution to the conflict in sight, we expect to see another negative reading.
Wednesday 11th May
US Inflation, April
Previous: 8.5%
Forecast: 8.2%
Many commentators believe US inflation is close to its peak. The Fed will be looking out for the figures overshooting expectations again, which would justify their hawkish stance.
Thursday 12th May
UK GDP, Q1
Previous: 1.3%
Forecast: 0.9%
Due to the squeeze on household incomes and high inflation, we believe GDP growth slowed in Q1. However, survey evidence suggests businesses saw activity hold up well, which should compensate for less spending by consumers.