Real Estate Restructuring Solutions | Avison Young UK - United Kingdom
Real estate restructuring solutions
We are the leading Restructuring and Recovery real estate advisor in the UK
Our experience is unparalleled having worked on some of the most significant real estate restructuring projects over the last 30 years.
We provide a full range of property services into the restructuring and corporate marketplaces. Advising across all sectors of the property market, our client base is both extensive and diverse including lenders, accountants, FTSE listed corporates to owner managed businesses, private equity houses and public sector bodies.
Operating from throughout Avison Young's UK office network, our team provides true national coverage with the distinct benefit of local and regional expertise.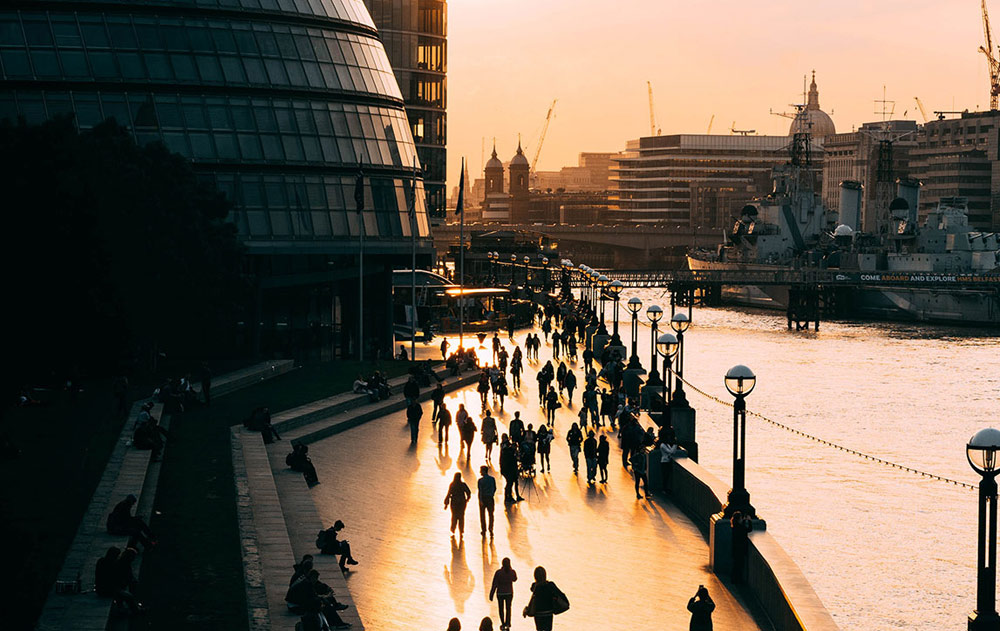 Ensuring equitable outcomes in the restructuring process
We have 19 RICS registered LPA Receivers, otherwise known as Fixed Charge Receivers. This makes us the largest and most experienced team in the UK representing all major banks, building societies and alternative lenders.
Local market knowledge is fundamental to assessing property security. We have Receivership teams in London, Birmingham, Manchester, Leeds and Bristol covering the whole of the UK. We are supported by experts from the wider business including residential development, project monitoring, hotels & leisure, retail and healthcare.
We look at each property in detail, but are always sensitive to time considerations. Our aim is simple: to maximise returns on the property within a reasonable timeframe.
Recovery
We are market leaders in advising on all real estate matters within the context of insolvency. The real estate recovery services we provide span both corporate and personal insolvency. We advise on individual assets through to national portfolios from a valuation, asset management and transactional perspective. Our clients include real estate lenders where we directly act in the capacity as Fixed Charge (LPA) Receivers, Administrators, Liquidators and Trustees in Bankruptcy. Our national footprint allows us to mobilise at speed.
Fixed charge (LPA) receiverships
We work alongside the UK's largest real estate lenders and private debt providers and stakeholders to manage risk and generate value from charged property.
Insolvency real estate framework (IREF)
Our unique service line deals with multisite insolvency appointments. Controlling and managing all workflows we add both capacity and cost efficiencies to appointment takers. The IREF comprises over 40 separate workstreams from initial estate review through to insurance compliance and risk management.
Insolvency issues
Built up over the last 40 years we provide a complete range of real estate services in formal insolvency scenarios. Acting on behalf of Administrators, Liquidators and Trustees in Bankruptcy we are a trusted advisor with unparalleled experience and expertise.
Loan book workout
Acting on behalf of lenders, we undertake a managing role in the workout of existing loan books whilst acting as the lead point of contact for the associated borrower base. Assignments include the workout of an £150 million GDV development loan book for one of the UK's largest peer-to-peer lending organisations.
Restructuring
Our work in the arena of real estate restructuring is far reaching and diverse. Such work includes implementing strategic and operational property restructurings in both proactive and reactive scenarios. We can provide acquisition & disposal, valuation and professional advice through to debt advisory services and interim director support. We advise on all real estate related matters throughout the life cycle of a business from acquisition or inception, during the portfolio or hold period through to exit.
Private equity and corporate advisory
We manage risk and generate value from a company's operational real estate. Providing a full range of property advice at an operational portfolio level and specialising in acquisition and disposal due diligence.
Consensual workout (lender services)
We work directly alongside a lender and their borrower to generate value from real estate holdings. We operate a dual duty of care providing both the expertise and assurances required to all stakeholders.
Restructuring debt advisory and real estate finance
Working in partnership with our clients, we provide a full range of real estate finance advice. Our work in this area includes refinancing options for individual properties and portfolios, including raising new finance, through to raising debt finance from existing real estate.
Loan book advisory (lender services)
We carry out real estate due diligence on behalf of both vendors and purchasers of performing and non-performing loan books. Our national team with regional expertise has advised on over £6 billion of real estate assets as part of loan book sales and acquisitions.
Interim positions
To support your team with a real estate focused skillset and additional capacity in times of change we offer our expertise as interim positions within client organisations. Our work in this area has included support to public sector bodies, further education and private national infrastructure companies.
CVA services
We have advised on some of the most prominent retail, F&B and leisure restructuring assignments over the last 5 years. Our work spans leasehold portfolios, providing real time market facing intelligence in respect of their occupied estate. This includes estates across the UK and Ireland.
Key restructuring solutions contacts